villa pontoons makes the summer holiday!
We have built hundreds of pontoons all over Lake Saimaa. We have extensive experience in building pontoons in Lake Saimaa, varied installation equipment and the expertise to build in and around water.
Saimaan Vesityö Oy has been manufacturing high quality Villa Pontoons for summer cottages as well as beachfront home owners from 1992. In addition to pontoons, we can provide assistance to beachfront building and yardwork including transportation and equipment. If you wish, we can do the building and yardwork from start to the very final touches.
Our primary area of operation is around Lake Saimaa in Eastern Finland, but we can venture further out the field when necessary as well.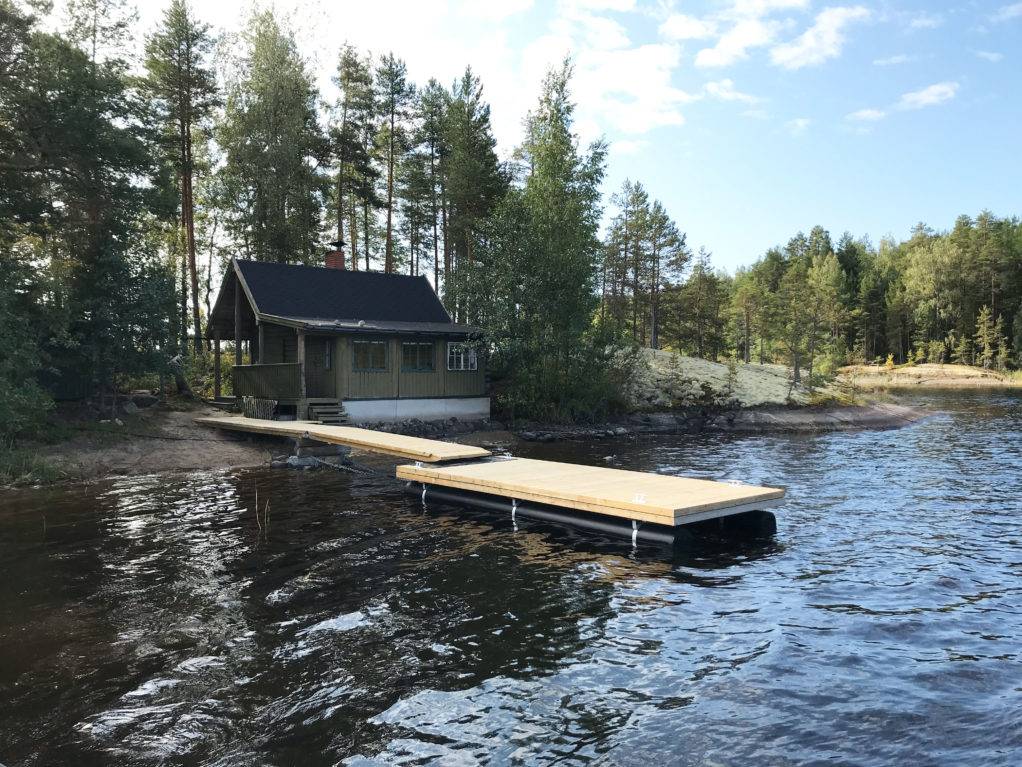 Marinetek Villa Pontoons
Our wide variety of Marinetek Villa Pontoons is certain to offer a suitable jetty for every taste, need and budget. We can also make bespoke pontoons to the exact specification that you want.
We have two decades of experience in building pontoons, so you can trust that we will deliver high quality products and services exactly as agreed.
Our Marinetek pontoons are type approved and manufactured to ISO 9001 and 14001 standards.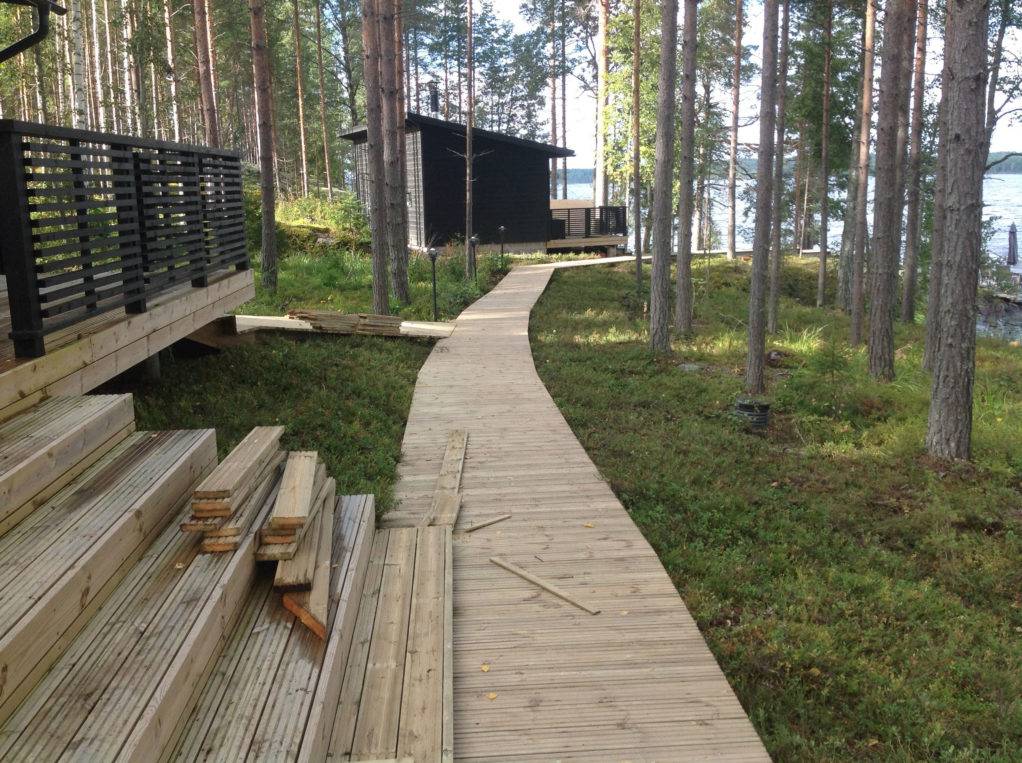 Building
We are professional builders for all kind of projects both indoor and out. Whether you need standard building work or something out of the ordinary, we are your one-stop-shop for construction.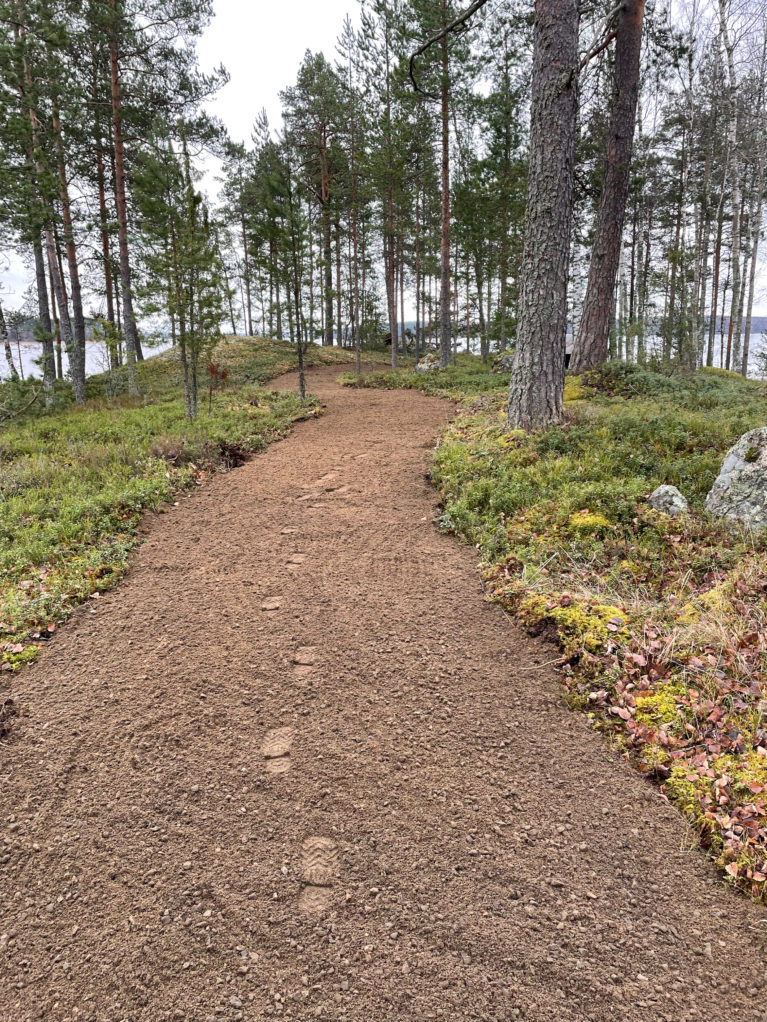 Yardwork
Tidy and well planned yard is a source of pride and joy for the owner. We carry out yardwork from start to the very final finishing touches.
Our services are for example planting, rolled and seeded turf, lawn creation, shrub preparation (blueberries, cowberries, other dwarf-shrubs), swimming beaches, paths and paving.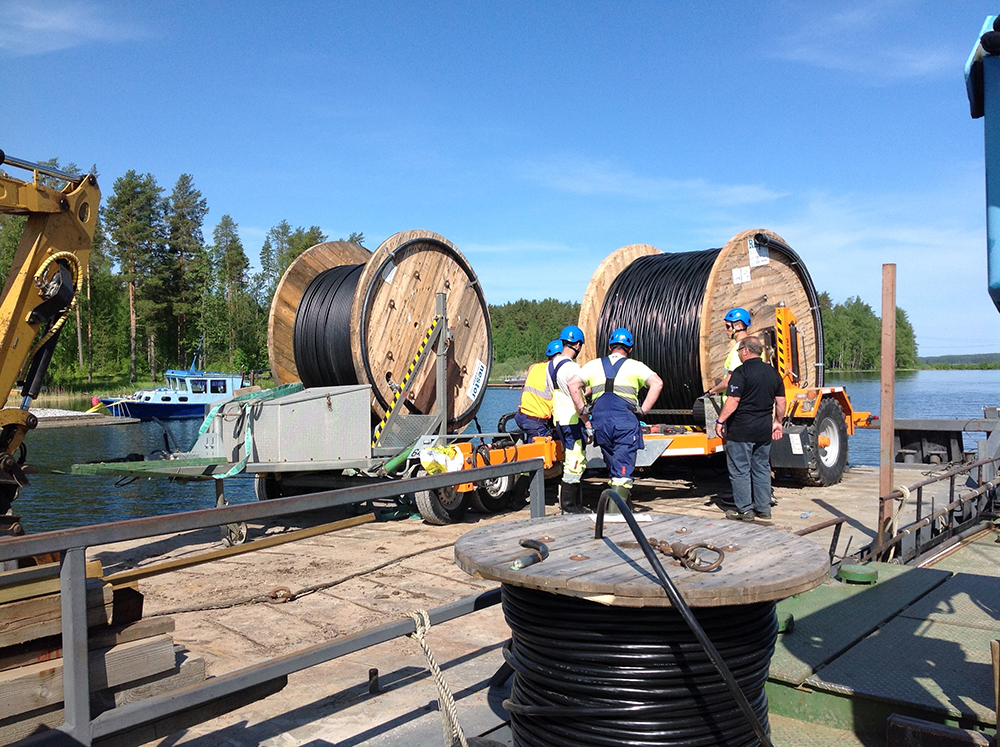 Other Services
Saimaan Vesityö Oy is a smart choice when you need the help of an experienced builder in and around water.
Our services include transportation into the archipelago, equipment and goods transportation, gravel and soil transport, work requiring reaching equipment, basket lifts and goods lifting, digging with a 5 tonne excavator and other machines and also subsea electrical and telephone cable laying in the lake.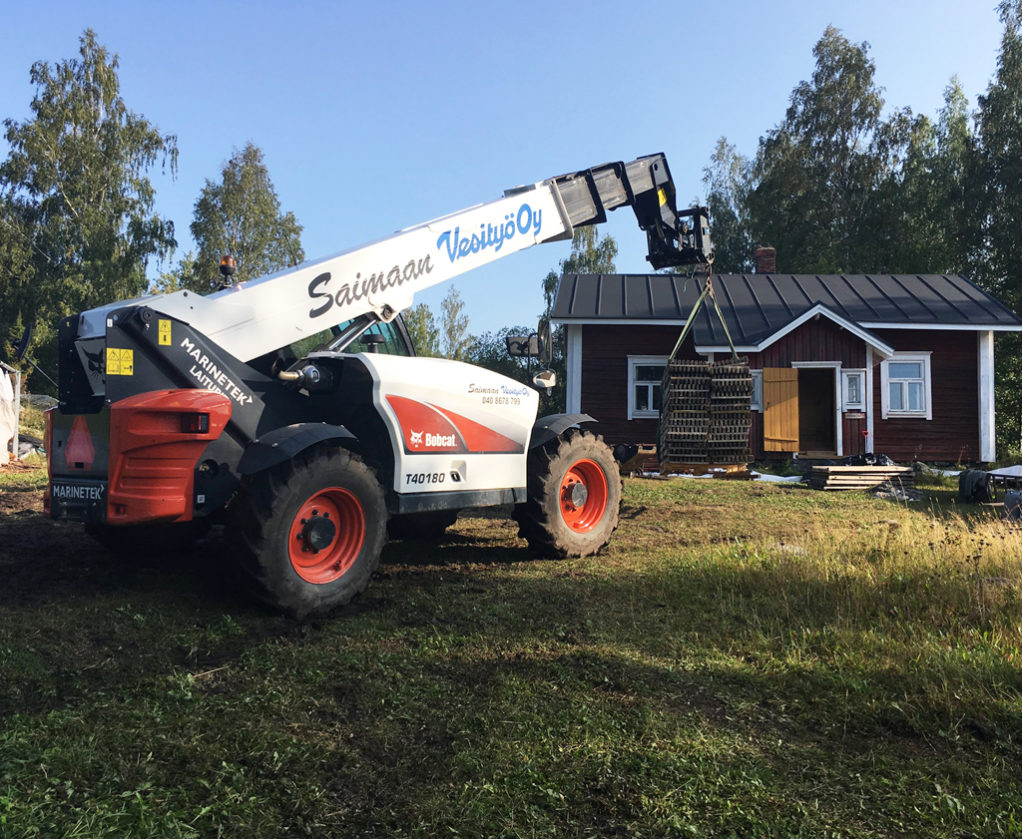 Equipment
If you are building on an island, that is not a problem. We can easily transport equipment, gravel, soil, cables and other materials with our own vessels on Lake Saimaa. Our equipment includes installation and transport equipment from tractors to ships and from reaching equipment to diggers. 
M/S Niilo, Work ship
15m long, 6m wide, 8t lift and an excavator with support legs
Hanna II, 22m x 6m, 5m driving ramp, 70t capacity
Hanna III, 9.5m x 5m, 8t capacity, folding, can transported by road to an internal lake
Bobcat 40180, Telescopic handler
Forklift, lifting hook, scoop, 3m lifting jib, 600L concrete mixer, 4m wide personnel bucket
Kramer 5065 Wheel loader with bucket, forklift tines and lifting hook
Caterpillar 305 ccr excavator
Polaris 550 ATV with sand and timber tow carts
Buster-boat
Alucat W14, aluminum work-boat